Warrior - a Real War Horse
Warrior was a Real War Horse
Foaled on the Isle of Wight in 1908, Warrior went to war on the Western Front with Winston Churchill's great friend, General Jack Seely, in 1914. There he survived all imaginable disasters, was active in many famous battles including those at the Somme and Ypres and he came back four years later.
Eight million other horses and mules did not.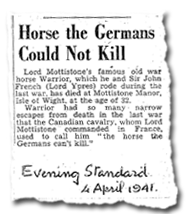 Returning with Jack Seely to his native Isle of Wight in 1918, he lived on until the grand old age of 33, even winning a point to point four years to the day that he had led the charge at Moreuil Wood.
His obituary in the Evening Standard in 1941 read 'Horse the Germans Could Not Kill'.
100 Years Later...
In September 2014, 100 years after Warrior went to war on the Western Front, he was awarded the PDSA Dickin medal, recognised at the animals Victoria Cross and honouring all the animals that served in the Great War.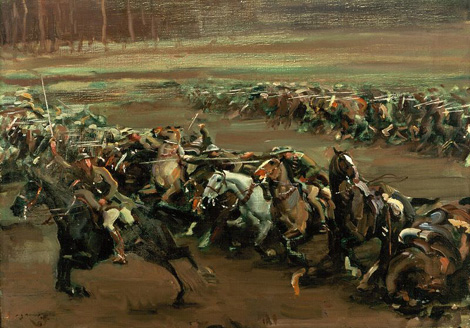 © Sir Alfred Munnings Art Museum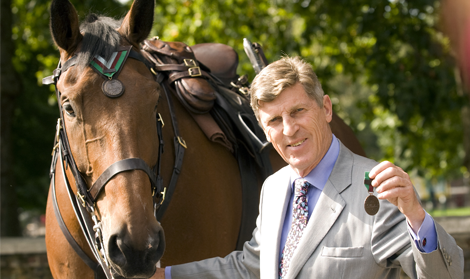 Brough Scott MBE with 'Galaxy', a Kings Troop Horse, and the PDSA Dickin Medal